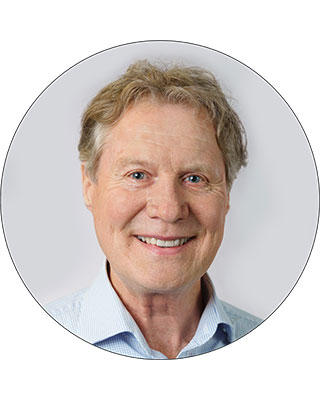 Steve holds graduate degrees in engineering, graphics, and business. Steve founded or co-founded multiple companies that achieved exits through acquisitions or IPO. At the start of his career, he joined Mobile Data International (MDI) and advanced to General Manager. MDI was a forerunner of modern-day cellular communications and was purchased by Motorola. In 1990, Steve joined CREO, a company later purchased by Kodak. He served as founding Director of eDispatch, listed on the TSE, Canada's senior stock exchange.In 1995, Steve co-founded MicroVision, a leader in the development of novel pico-projector technologies for display eyewear and for mobile devices. Key customers included Sony, Canon, and other global OEMs. Steve was a member of the team that launched its NASDAQ IPO and later a NASDAQ IPO of spin-off, Lumera.Steve co-founded Innovega with a vision to change forever how human's access, experience, and enjoy their media. Innovega is his driving passion.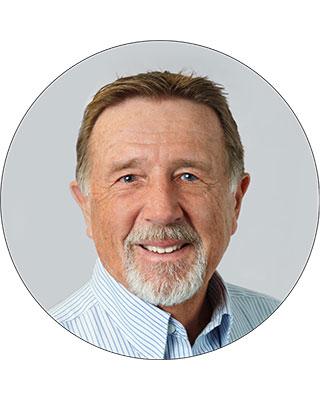 Dr. Legerton enjoyed 26 years in private practice as a low vision and contact lens specialist before co-founding SynergEyes, the global leader in hybrid contact lenses. He brings a successful career in the commercialization of next-generation contact lenses and is an inventor on 60 issued U.S. patents and 79 published applications including those for multifocal, aberration blocking, hybrid, and scleral contact lenses; contact lenses for corneal refractive therapy, refractive error regulation, and wearable displays; and for diagnostic devices, refractive surgery, humanitarian eyewear and protective lighting. He is co-inventor of Paragon CRT® contact lens technology purchased by CooperVision. Contact lenses from his patents are registered in more than 45 countries.Dr. Legerton was honored for his contributions to the field of contact lens and corneal care with the American Optometric Association Outstanding Achievement Award; with the American Academy of Optometry, Founder's Award; with the Orthokeratology Academy of America Achievement Award; and with the Contact Lens Manufacturers Association Trailblazer Award.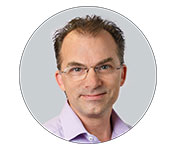 Mr. Marsh has more than 25 years of product development experience for unprecedented systems in a multitude of industries including automotive, laser-based instrumentation, combustion physics research, contact lenses, and consumer electronics. Jay has a strong ability to function at all levels of the organization including parts manufacturing and assembly, chief engineer, and executive engineering leadership. While his formal education is mechanical engineering, he has gained deep exposure to a broad number of disciplines including electronics, optics, and software that provide strong leadership of the multidisciplinary teams that he builds for solving very hard problems. Jay is an inventor on 31 of Innovega's 67 US and International patent cases.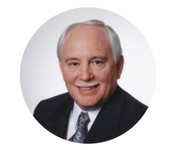 Dr. Meyers began his career in the eyecare industry with Syntex Ophthalmics as Director, Research and Development in 1983. He then served as Vice President, Research and Development, for Pilkington Barnes Hind for eight years and was responsible for multiple successfully commercialized contact lens products. After the successful sale of the company, he served as Vice President, Science and Technology for Paragon Vision Sciences, acquired by CooperVison. Six of his 39 issued US patents protect the global market leading product Paragon CRT®, the first FDA approved device for overnight reduction in myopia.Dr. Meyers received the award for Outstanding Achievement in the Field of Orthokeratology at the Vision by Design 2012 Conference.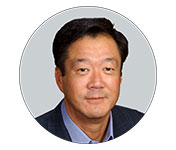 Shane Kim is a Executive Director of Innovega and has served in this capacity since 2017. As a strategic and operational leader in the interactive entertainment industry, Mr. Kim spent the majority of his 20-year career at Microsoft in its Xbox business, including leading Microsoft Game Studios, the publisher of leading industry franchises such as Halo and Age of Empires. From 2011 to 2019, Mr. Kim was a member of the board directors of GameStop, the world's leading videogame and entertainment software retailer, and served as Interim Chief Executive Officer for 10 months during 2018 and 2019. Mr. Kim received Bachelor of Arts degrees in Economics and International Relations from Stanford University and a Master's Degree in Business Administration from Harvard Business School.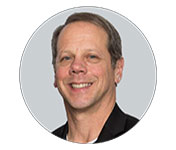 Jeff Bradley is a Executive Director of Innovega, and has served in this capacity since November 8, 2020. Mr. Bradley is currently a strategic advisor to other companies including Globys, Inc. as well as serving as a Board Director for the United Way of King County. Mr. Bradley retired from AT&T in June 2019, after 17 years of service. During the majority of his AT&T career, Mr. Bradley had responsibility for its smart device portfolio, network services marketing, and 3rd party developer program. This experience resulted in broad relationships across the technology ecosystem. Mr. Bradley ended his career with responsibility for AT&T's west region retail sales and distribution which included over 1000 stores and 6000 employees. Mr. Bradley earned his BA in Economics from Stanford University in 1986.