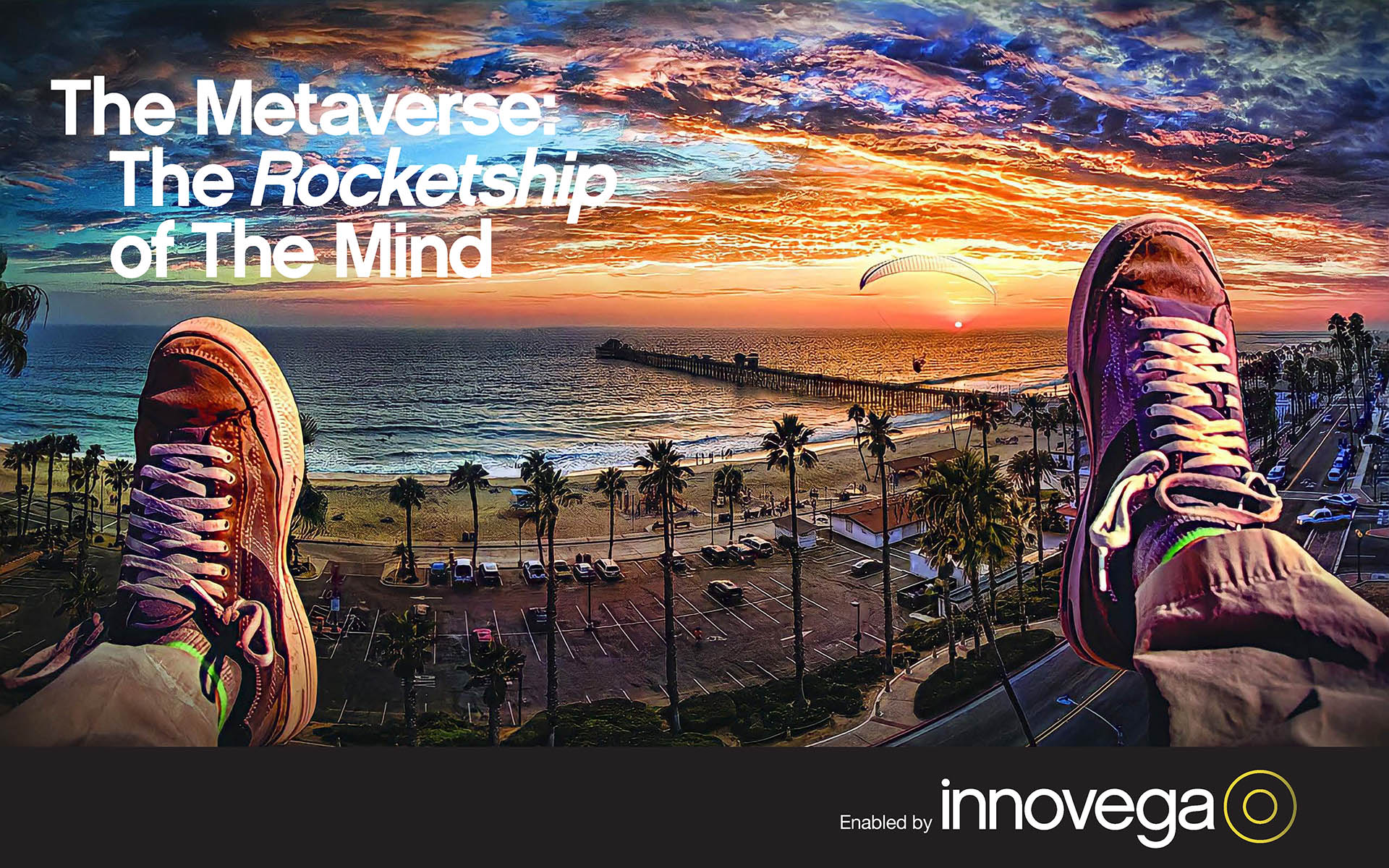 The Metaverse needed a smart contact lens – Innovega built it
Innovega is developing a new generation of wearable interface for AR/VR and Metaverse applications. Unlike competing products, Innovega will deliver the highest quality display experiences from lightweight, stylish smart glasses enabled by the iOptik® smart contact lens.
iOptik® smart contact lenses – transforming vision for the digital world
Play Video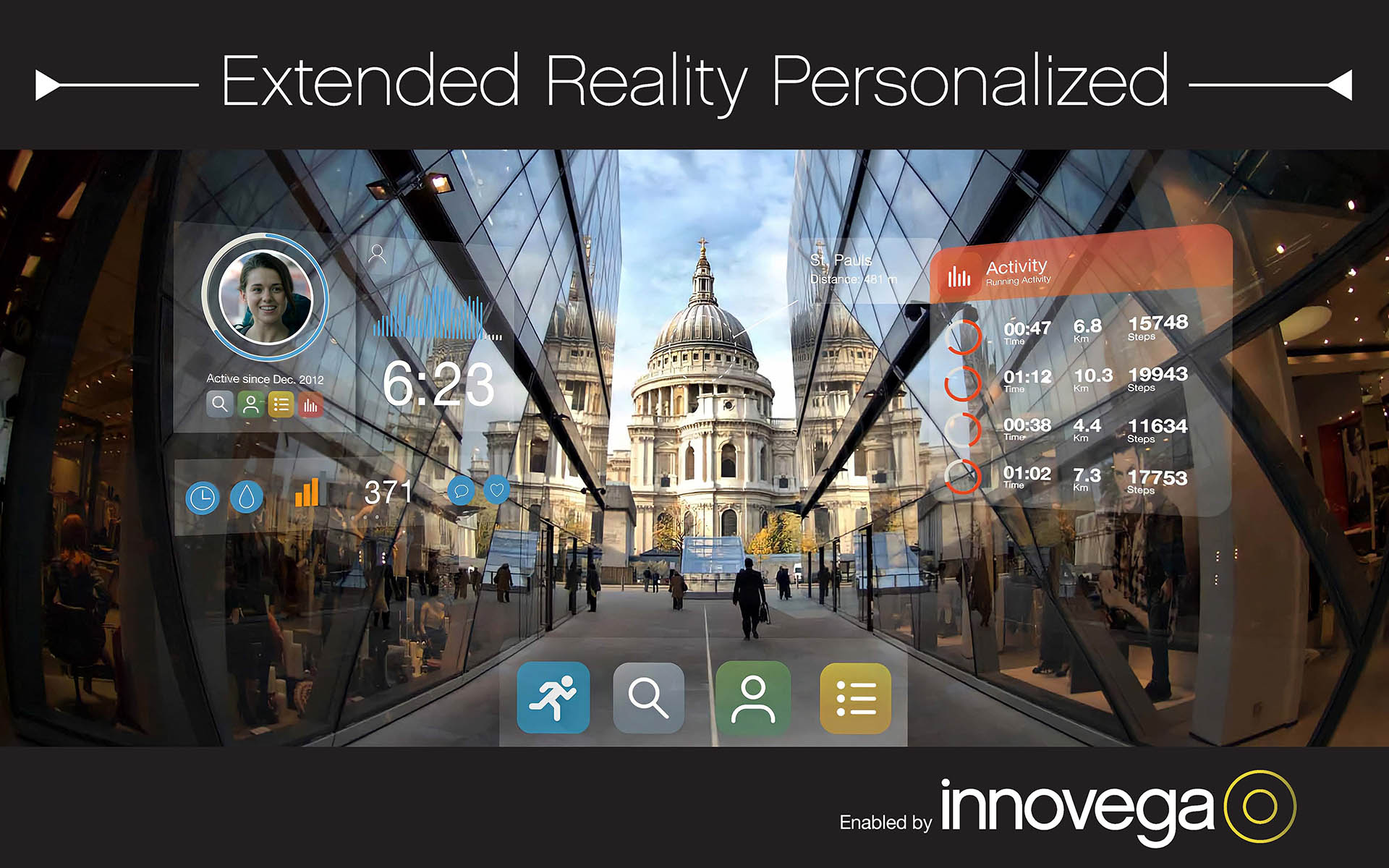 EYEBORNE™ OPTICS – REVOLUTIONIZING THE METAVERSE EXPERIENCE WITH
iOPTIK® SMART CONTACT LENSES
iOptik® – Eyeborne™ Optics for Extended Reality
Innovega's novel smart contact lenses are designed to enable stylish smart glass configurations for the full spectrum of Augmented and Virtual Reality Metaverse experiences.
Innovega's new and revolutionary wearable display platform is engineered to deliver all of these key features and its AR/VR configurations are suitable for high-volume applications for the Metaverse, important and growing vertical applications including for the visually-impaired and for other sensory and cognitive disability patient communities.
Lightweight and Stylish
Panoramic Field of View
Highest Resolution
Vision Correction required by 62% of the U.S. population
Prevention of Eyestrain and Headaches
Solutions for full range of AR/VR Applications
Integration with the Metaverse ecosystem
Play Video
HOW IT WORKS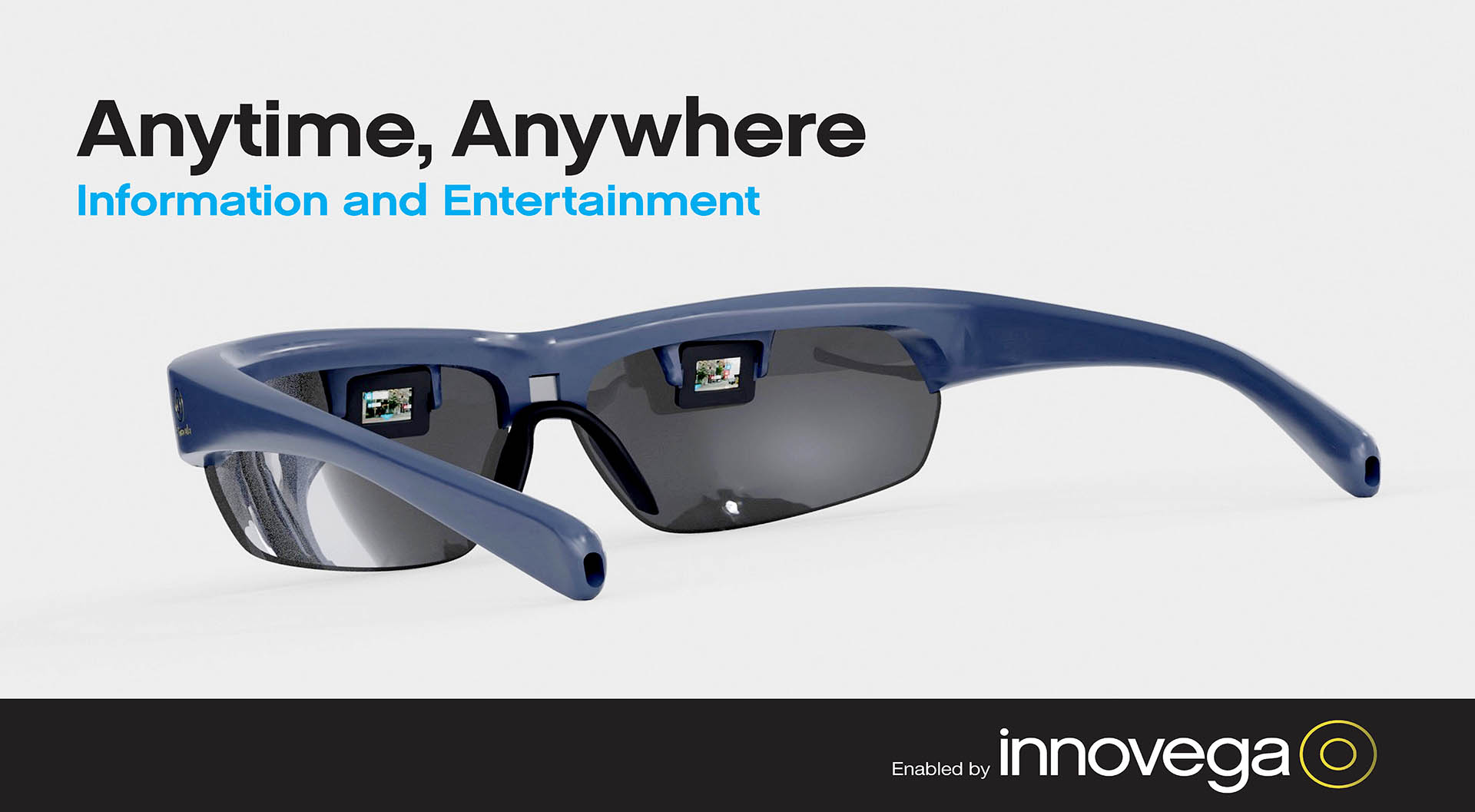 $97 BILLION AR/VR MARKET WILL NEED DISRUPTIVE SMART GLASSES TECHNOLOGY
Driven by the commitment of global media giants to build the Metaverse, market analysts project growth across AR and VR applications. The AR/VR market achieved $21.4 billion in 2020. and is forecast to achieve $97.9 billion by 2025. Growth per year averages an exciting 30% CAGR.
eMacula® – useful and usable smart glasses enabled by Eyeborne™ optics
Consumer uptake of AR/VR is only limited by the wearability of smart glasses.  Eyeborne™ Optics enable the critically needed size and weight reduction to propel the metaverse megatrend.
Innovega – Unlocking the metaverse with iOptik® smart contact lenses
The eMacula® system is engineered to enable the surgeon to access all the digital data and images right in front of his or her eyes while maintaining focus on the surgical site and patient.
eMacula® Extended Reality – A lot more of everything
Adding real time information and streaming video in the field of vision while training, playing, or watching any sport can enable athletes to perform at the highest level and provide spectators the greatest enjoyment.
eMacula® – Anytime and anywhere, information and entertainment
Extended reality smart glasses provide the situation awareness and mission enhancement that makes a difference for first responders and warfighters.
Eyeborne™ Optics – All the rules change
Innovega's smart contact lenses and smart glasses enable patients with moderate to severe visual impairments to experience restored independence and quality of life based on their new ability to see real world visual demands requiring 20/20 vision.
eMacula® – Making invisible visible
Innovega is funded by preferred stock equity offerings.  New and existing investors are invited to participate.
Join our more than 2800 shareholders and invest today.